Help for those children and young adults who are in treatment
Paying for diagnostic studies and purchasing laboratory chemicals is the help ill children need NOW! Cancer does not hesitate. But you and I can help doctors get ahead of the disease.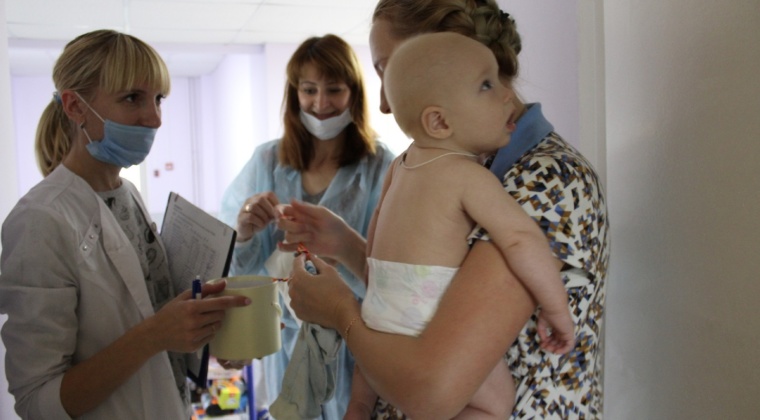 Help for those in immediate treatment is targeted assistance to a child with cancer.
Having been discharged from the hospital, a child goes home, and there is a month until the next planned hospitalization. Staying at home, the child will continue to take medications in large volumes. Part of these volumes will be given out in the hospital, but only for the first time, so as not to lose a single day. The cost of the remaining drugs is the expenses of the family. They will be paid by the foundation if the family cannot afford them.
Children sometimes need paid medical service or diagnostic studies. Magnetic resonance imaging (MRI) on the most high-precision device can be prescribed. Such MRI devices are available at the Berezin Medical Institute (MIBS) but it is paid and expensive. Thanks to the support of the foundation, it is available for our children. There is one more example: the doctor prescribes a drug a child needs to start taking immediately, and the registration of a free issue to a child will take 1-2 months. In this case, Iskorka pays for the necessary amounts of the drug, which will be enough until the moment when the free drug will be issued under the compulsory medical insurance. Sometimes the state quota (state assignment) on diagnostic studies or treatment simply ends — and the fund comes to their rescue.
Searching and preparing for a suitable donor and graft processing technology for the transplant recipient. Before donor bone marrow transplantation, a child is examined in a special way to determine his phenotype — this is called HLA (human leukocyte antigen) typing. Child's typing is free. But the state does not pay for the typing of the donor — these considerable expenses also fall on the shoulders of the family. And then Iskorka Foundation comes to their rescue again.
5,088,097 rubles -that is how much we spent on our project "Help for those children and young adults who are in treatment "in 2020.
You can also secure our care receivers. Don't wait for us to announce the targeted fee for the child — click the "Support" button now. And in an unforeseen situation, we will be able to promptly pay for MRI, a drug for treatment or typing of a donor!