Diagnostic studies for children of the Chelyabinsk region with oncological diseases
Every year, about 100 children of the Chelyabinsk region are diagnosed with cancer. All of them are being treated in the pediatric oncology department of the Chelyabinsk Regional Children's Clinical…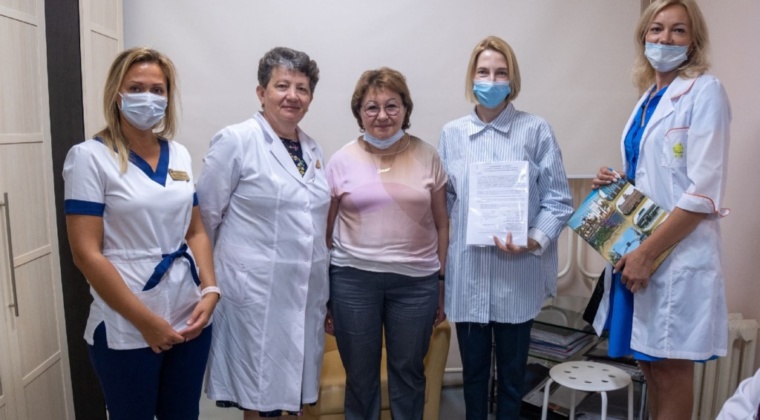 Every year, about 100 children of the Chelyabinsk region are diagnosed with cancer. All of them are being treated in the pediatric oncology department of the Chelyabinsk Regional Children's Clinical Hospital.
The most important stage in the treatment of pediatric oncology is modern laboratory diagnostic studies. If there is no correct, accurate and detailed diagnosis, therefore, there is no treatment program that gives the greatest chance of life, getting rid of the disease and subsequent recovery.
There is often a situation when a regional clinic has the opportunity to carry out many stages of treatment of a child. CHODKB (the Chelyabinsk Regional Children's Clinical Hospital) is one of such clinics, where the percentage of cure of children with oncological diseases is one of the highest in the country. However, not always in such clinics there is a state-of-the-art laboratory with the most modern and expensive reagents and specially trained diagnostic specialists.
It is difficult to create diagnostic centers in each region, and it is not always necessary — for successful diagnosis, it is necessary that specialists face such diseases constantly, and not 45-50 times a year.
In Russia and in many other countries, remote laboratory diagnostics is becoming increasingly common: samples of tissue are sent to the nearest large diagnostic center, where all the necessary equipment is available. One of such interregional centers in children's and youth oncology and hematology is the Regional Children's Clinical Hospital of Yekaterinburg: it is here that blood and bone marrow samples are sent from the Children's Clinical Hospital and a few days later a correct diagnosis is received.
At the same time, this diagnostic scheme is not yet provided with state funding. The state guarantee program does not include a number of very important and significant studies, including molecular genetic ones — they are not covered by the means of compulsory medical insurance.
Part of the Diagnostic Research project is paid for by Podari Zhizn Foundation — these are the necessary laboratory chemicals for diagnostic studies.
The other part of the costs — payment for the direct work of the researcher and the laboratory — from July 1, 2020 is borne by the Charity Movement for Helping Children with Cancer "Iskorka Foundation".
GBUZ "Regional Children's Clinical Hospital" orders diagnostic tests in the laboratory of the CSTO (the Regional Children's Clinical Hospital) of Yekaterinburg for an average of 70,000 rubles a month, almost 800,000 rubles a year.
Iskorka also pays for courier services when it is vital to deliver samples of tissues to other regions of the country where the laboratories are located.
On July 19, 2021, CHODKB, JSC ROSH Moscow and Iskorka Foundation signed an agreement on molecular genetic research in Germany for children with oncological diseases of the central nervous system.
Molecular genetic studies will allow oncologists to more accurately diagnose oncological diseases of the central nervous system and choose more correct treatment tactics. The determination of "breakdowns" in tumor cells will allow oncologists to widely use the most modern methods of treatment — immunotherapy and targeted therapy.
For our children and young adults, molecular genetic research in Germany will also be carried out free of charge – the financing was taken over by Iskorka Foundation.
We invite you to help children with oncological diseases to make a more accurate diagnosis, which means to get a better chance of recovery!
___
The photo shows the signing of a trilateral agreement between CHODKB, JSC "ROSH Moscow" and Iskorka Foundation.