Hospital clowns "THE PILYULKINS FAMILY"
"Hospital clowns" is a project of great importance and responsibility with notes of "laughter therapy". A child becomes more apt to feel happy and relaxed. With each laugh, therefore, they're…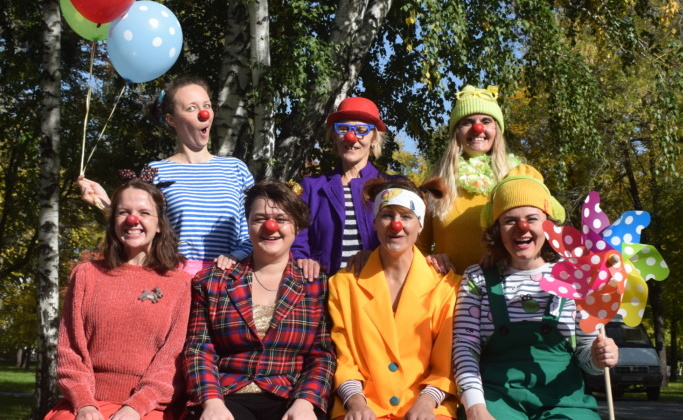 "Hospital clowns" is a project of great importance and responsibility with notes of "laughter therapy". A child becomes more apt to feel happy and relaxed. With each laugh, therefore, they're relieving stress, reducing anxiety and increasing their stores of personal energy.. Laugh and communication with clowns increase children's tolerance for pain, which could be helpful when tiny patients have to undergo big procedures. All this is important…
All this is important to maintain the motivation of the child for treatment and the fight against the disease!
Project Manager: Natalia Shirokova.
The purpose of the program:
Creation and training of a group of volunteers – hospital clowns for regular visits to children undergoing long-term treatment at the children's oncology hematology Center in Chelyabinsk.
The project needs your support:
Join the campaign "100 rubles from the nose" — donate 100 rubles — and give a smile to a child who has faced very serious trials.
The funds go to the training of hospital clowns and supervision of psychologists (study of difficult situations faced by clowns in the hospital).
Why are hospital clowns needed?
We are all afraid of the unknown. Often the child is seized by panic when they are taken to medical procedures or taken to surgery. A hospital clown can be around at these moments, knowing what procedure the child is going to have and can help them distract themselves.
The appearance of a clown in the ward, even for a couple of minutes, will give joy and bring variety to the hospital routine not only to the child, but also to parents, for whom a serious diagnosis of their child and getting into the hospital is always a terrible shock and stress.
A visit to the Oncology and hematology Center:
Hospital clowns visit the hospital weekly, as well as in emergency cases (for example, to support a child before surgery, to prepare for an upcoming painful procedure).
The process of educating hospital clowns on how to deal with these patients:
You can also become a hospital clown. You don't need to be an actor to do this! Do you want to bring a good mood to seriously ill children and their parents?
Get acquainted with the Code of "THE PILYULKINS FAMILY"
Fill out the Questionnaire and send it to us at korr77@mail.ru
Take a 3-6-hour training session on a day off.Be re
ady to make at least 10 visits to the hospital in the clown team (on Thursday or Friday evening).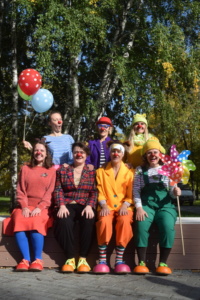 Developer White Group is a partner of the rehabilitation project "Hospital clowns "The Pilyulkins Family".